VIdeonet Software makes Brasilien city safer
SEE OUR SUCCESSTORY FROM SAO JOSE DOS CAMPOS.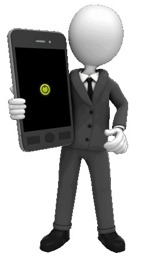 ABB ROLLS OUT VIDEONET EyesOnSite GLOBALLY

ABB is in the process of updating all their control system demo-centers with the new VideONet EyesOnSite extension where live video from smartphones and surf-pads can be integrated in the 800xA process graphical operator interface.

VideONet EyesOnSite is a product in the VideONet Eyes family. EyesOnSite is aimed at organizations with local control rooms and locally operating field personnel that can use their phones or pads to send live video to the control room over wifi or mobile data networks. This can raise the efficiency and shorten down time in production breaks by drastically raising the common information level between operators and field technicians.
SCA HELIOS

VideONet has delivered a large CCTV-system together with ABB at Östrand paper mill during 2017 and 2018. The system is consisting of several hundred of CCTV-cameras and several videoservers. The new VideONet Videowall system gives the operators a new and comfortable vorking situation with possibilities to integration of AI and other new digital process control products.

The VideONet solution is also integrated into ABBs 800xA process control system.
PELEGRINO GAS AND OIL FIELD
ABB has ordered a VideONet system for integration in 800xA process control system in Pelegrino field outside Brazil coastline. System to be delivered during 2018.


NILHE
Our sister company NILHE AB has developed a new AI system VIRIFY for automation of process industries.They have delivered solutions with integration to VideONet systems.