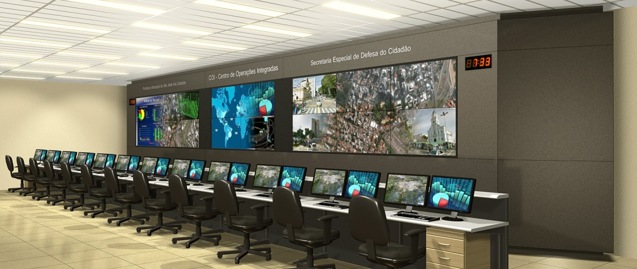 VideONet was founded by Nilhe, one of the leading companies on the Swedish surveillance market, in the end of the last millennium. We had identified a series of bottlenecks within the hardware dominated surveillance industry, such as static systems that were extremely limited, lack of open solutions and components that didn't cooperate. We wanted to develop a software application that could solve these problem and integrate in all directions.
In short, our philosophy can be summarized like this: VideONet is meant to make the working process easier for the operators. This is done by integrating hardware on a server level and then presenting it in a clear and easily understandable interface, or in an external application. VideONet is constantly being developed in order to meet the requirements of the present and the future. In this way, our customers' processes are simplified, enabling increased efficiency and competitiveness.
Our goal is to become your primary partner when it comes to software solutions within safety, automation and video image communication.
The VideONet system is first of all a software system. It can interface
standard hardware from next to every CCTV and PC manufacturer and create large, complex systems by integrating any number of local CCTV installations over arbitrary TCP/IP network infrastructure. The resulting system can be monitored from any number of clients at any part of the network. Monitoring can be done in dedicated operator stations or integrated in other management systems with or without video-walls. more
VideONet Sweden AB
Box 3070
S-136 03 Haninge
Opening hours (CET)
monday - friday
8.00 - 16.30

e-mail: info@videonet.se

Tel: +46 8 448 38 90